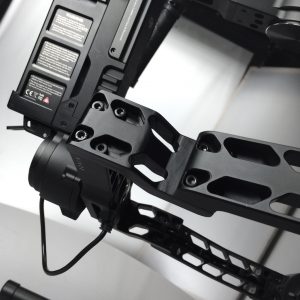 The wait is over….been working hard on this. DJI Ronin ARM Extensions!!! New CineMilled feature product! Long awaited solution to mounting longer cameras and lenses on the Ronin. Now you can use a battery on the back of your epic. No need for side batt mount plate or otherwise useless "slim" IDX batteries……. So proud and happy to announce our RONIN ARM Extensions!!
Buy Them right now at https://cinemilled.com/product/dji-ronin-armextenders/
I wanted to share some important information about the DJI "XL arms" and our new CineMilled Arm Extensions. I made a video where I go into and explain exactly whats involved with the "XL arms" and WHY our solution is better!! Take a look and make your decision.