CineMilled Hitch Adaptor is the foundation of ANY car rigging project.
There is no stronger connection you can make to a vehicle than the hitch mount. Machined from a solid chunk (billet) of aircraft 6061-T6 Aluminium. The CineMilled Hitch Adaptor is modular and provides the strongest connection to any vehicle that has either standard 2″ hitch or 1.5″ hitch.
The connection is made by using two Grade 8 1/2″ bolts instead of a traditional hitch pin. The result? ZERO PLAY! This provides a secure connection that does not flex, vibrate or most importantly sway because of a loose fit.
Modular Speed Rail pipe clamps allow you to easily use US standard Speed Rail (1-1/4″) or EURO standard Speed Rail (1-1/2″ or 1.90mm OD). Since the pipe clamps can be bolted on any various positions you can also mix and match pipe diameters if you need to.
Check out the hitch mount action on the racetrack!
SPEEDRAIL SIZING CHART: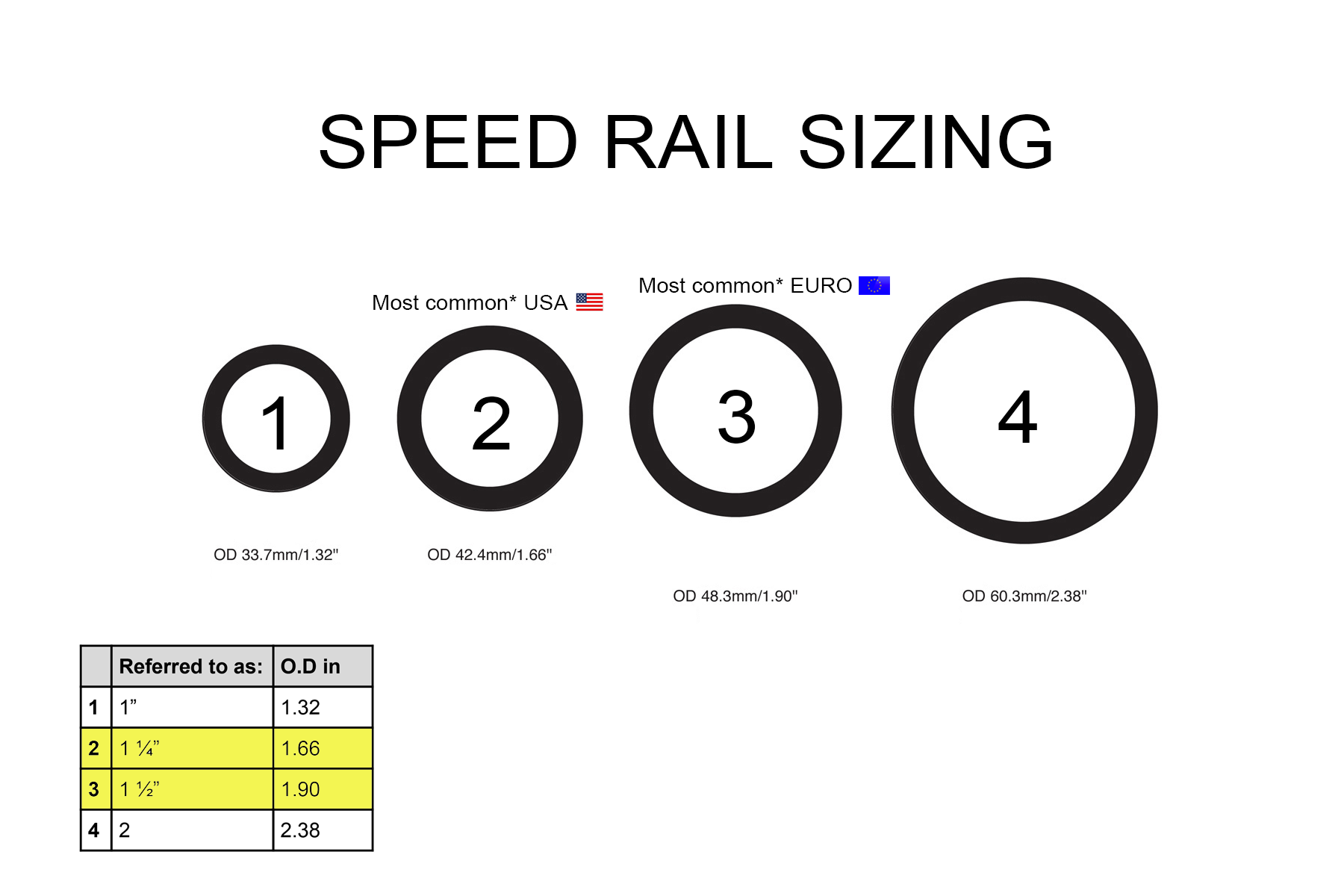 If your unsure or confused on what size to order….Watch this video that explains Speedrail Sizing in detail!!
Versatility and strength!!