The mount clamps around the pan bar below the control panel on the pan arm. You can adjust it up and down to suite your needs. The mount provides 1/4-20 and 3/8-16 threaded holes to mount monitors, counterweights, mount accessories or the universal battery plate.
By using the optional Universal battery plate you can screw in V-mount or Gold mount battery mounts and thus use actually common camera batteries as the counterweight and provide ample camera power to accessories or large power hungry cameras.
Having the pan axis perfectly balanced is VITAL on large/heavy builds as the pan motor is the motor that does the most work! Especially on vehicle mounts that are fighting wind blast.
You might even want to use it on lighter builds in order to reduce the length of the pan arm. Reducing the length increases stiffness and reduces potential vibrations. it also puts the gimbal closer to your body if you doing handheld work which can be a big advantage.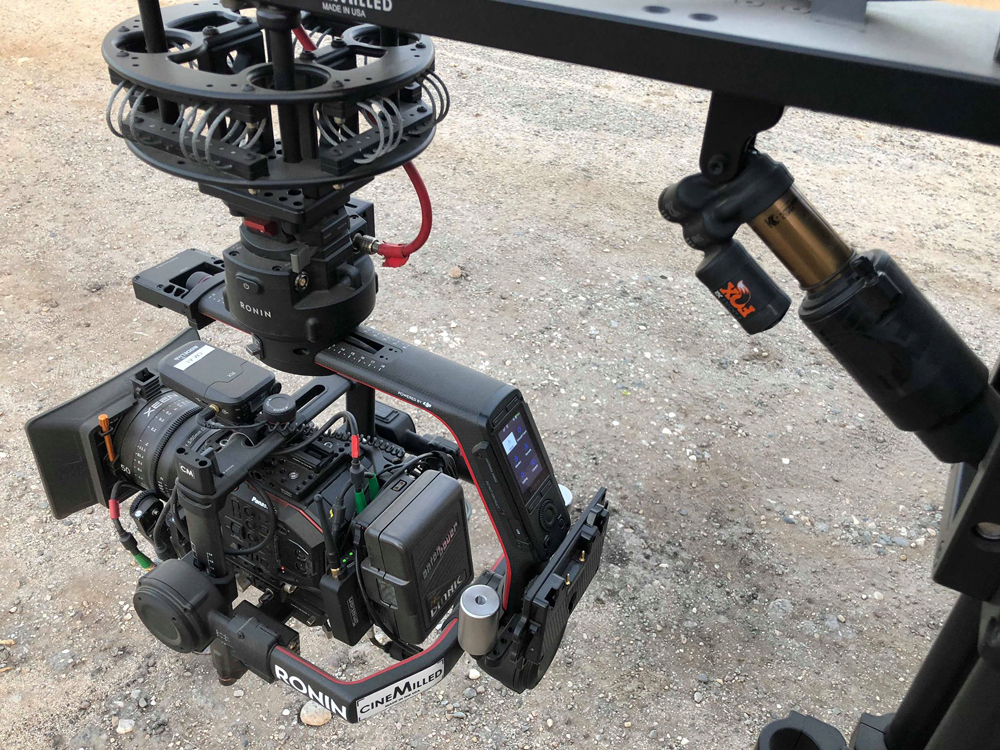 You can use it to mount our universal battery plate in order to power 24V cameras like the ARRI235 or the ARRI Alexa LF as seen here!